USB Rechargeable Headlamp
We Overstocked Our Most Popular Headlamp!
Revolutionary Headlamp 50% OFF Sale Going Now! 
Regularly $39.98 For a Limited Time Just $19.99
Feature:

💡

Ridiculously handy work light. Great for joggers, cyclists, camping, fishing - in fact, if you're someone who is ever out at night, you need the High-Beam Wrok Light
💡

Super-bright LED: Really lights up the space in front of you, leaving your hands free to get on with the job.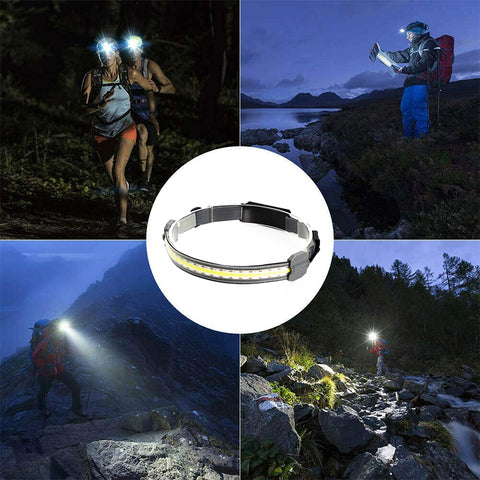 💡

Wide angle flood light effect: No straining your neck and moving your head around to move your spotlight. Full flood light effect.
💡

Recharge with USB: No need to waste your time and money buying extra batteries! Our LED Headlamp has a built-in lithium-ion battery, you can charge it with USB cable.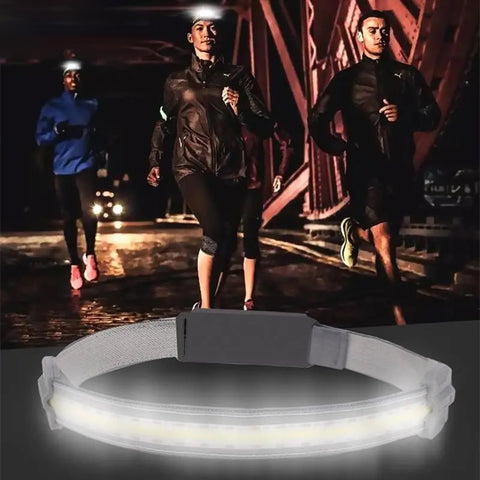 💡

Amazingly Light & Comfortable: Weighing in at 65 grams you'll actually forget its there.
💡

3 modes plus Front and Back lighting: 3 modes - High power, power saving & emergency beacon
See EVERYTHING With Our Headlamp!
Designed for trailblazers who don't let the sun decide when they get things done.
Ideal for Nightime Adventures. No more bobbing lights on your evening trail runs or doing head gymnastics just to find your gear in your tent.

High-Efficiency LED Lights. Means there is no more need for trailing work lights wherever you're working. Wearing our Headlamp is like having the worklight on your head.

Built With You in Mind. Great for evening walks or runs, not only can you see what's around you, others will see you too.

50% discount while Supplies Last. Our Headlamp retails for $39.98. On sale right now for only $19.99. Buy now before we run out of inventory....
Reviews

"My friends wanted to hike to the peak of our local mountain to watch the sunrise. After 6 hours of hiking in the dark, it was still going strong! It was so nice to have an extra battery pack just in case.

 

I've never had a headlamp that's this bright and lasts so long!"
⭐️⭐️⭐️⭐️⭐️- Chris Z.
"I've never used a headlamp that offers so much flexibility. I love the ability to change out battery packs, especially when I'm camping for multiple days. Also, I never realized how stinky my other headlamps got, but being able to wash the headband is a game-changer!"
⭐️⭐️⭐️⭐️⭐️- Jacob T.
Specification:

Package includes:

1×USB Rechargeable Headlamp